RADIATOR GUARDS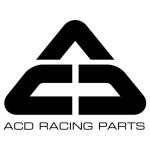 ACD Racing Parts is a manufacturer of high resistance fully compatible competition grade off-road and enduro motorcycles, motocross (MX), dirtbikes, supercross (SX), adventure touring, dual-sport bikes protectors including skid plate, glide plate, radiator guards and frame guards for KTM, Honda, Yamaha, Suzuki, Kawasaki Kymco and Gas Gas machines made of top quality aluminum alloy.
First based in southern France, ACD Racing Parts moved to Spain to offer top quality products at the right price.
Every ACD Racing Parts motorcylce and ATV protector is 3D designed then prototyped and tested in true rough conditions and then manufactured on state of the art CNC centers.
With more than 200 references matching most of the off-road motorcycles and ATV launched in the market during the last decade. ACD Racing Parts guaranties that any of his products will protect your machine fitting as an original part. Every protector is designed and crafted for intense competition conditions but perfectly suits hobby use.
---