RACECHRONO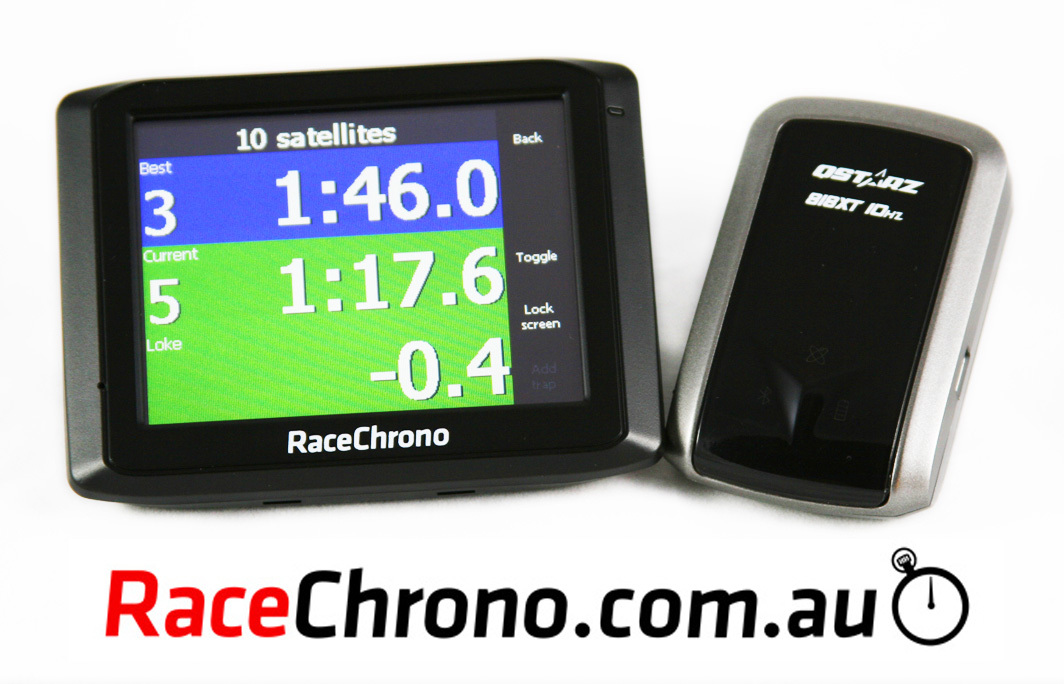 RaceChrono, the name behind the world's most popular GPS Lap Timing software, have developed the best lap timing system available for road, off road, cars , bikes, karts and many other applications for the right price.
The RaceChrono GPS Lap Timer is everything you need for circuit racing, sprints, hill climbs, performance tests and loads more.
The RaceChrono GPS Lap Timer is no ordinary lap timer. Unlike transponder type timers this unit does not require a trackside beacon to operate, simply mount on your bike/car/kart then set and forget! The unit uses GPS technology to capture data about your speed and position everywhere on the race track and provides you with the information you need to get lower lap times.
Using the internationally recognized RaceChrono Lap Timing software this fantastic little bit of technology is so much more than just a simple lap timer. It is a complete racetrack data analysis system capable of recording all your on track data to a Micro SD Card, then providing detailed maps and graphs of your laps for you to analyze either on the TouchScreen unit itself or on your PC/Lap top for even more detailed scrutiny.

Please click the pics below to view the various RaceChrono GPS Lap Timing systems.
---
---
Product Reviews
great service
By:

Kevin Beaumont
super strong better than Velcro this stuff holds on better than anything
Good for lap times
By:

David Nicholson
I found the Q818XT to be great if you want accurate lap times & will give a reasonable amount of data to work with on average to see how your riding performance is going, but I have noticed that i
Awesome for the price
By:

Liam
Really good little unit, surprised by the quality. The software is equally impressive - I would have been happy to pay the purchase price just for the software actually.
---